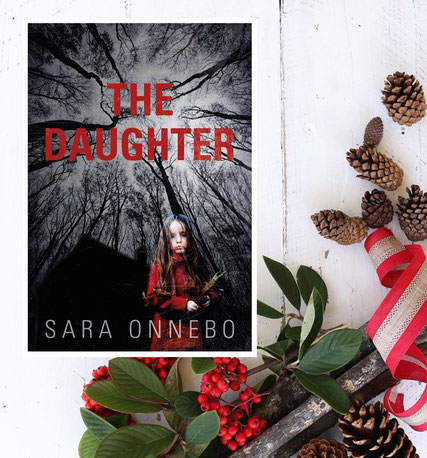 I am so happy that my thriller The Daughter has received another five-star review on Goodreads. A huge thank you to everyone who has read and reviewed by book during 2018!
"The daughter by Sara Onnebo . Love the book. It's very mysterious and thriller. With good plot , character was good , thoughts were extremely overwhelming, the book was like cliffhanger. Waiting for second book to come."
You can find The Daughter on:
And more!
 Blurb:
"I'll tell you what happened in Tulisaari."
Those are Annika's last words to her daughter. Shortly after, she is killed in an accident and all her secrets are about to be revealed.
After her mother's sudden death, Emilia is overcome by grief. As sorrow turns into curiosity, she starts to delve into her mother's mysterious past. The search takes her to the small town of Tulisaari in Finland, where her mother grew up, a place Annika had left for good after a great tragedy occurred there. Emilia decides to find out for herself what really happened in Tulisaari all those years ago.
But someone doesn't want her to find out the truth...
FRIENDSHIP. LOVE. MURDER
The first novel of the Tulisaari trilogy
---