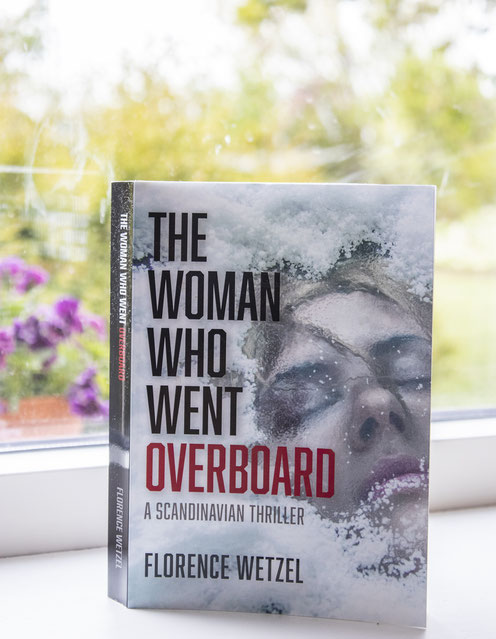 Book review: The Woman Who Went Overboard  by  Florence Wetzel. This is a quirky mystery set on a Norwegian cruise ship.
The main character, Agnes, is joining a luxury winter cruise along the Norwegian coastline where  she quickly makes both friends and enemies.  She is determined to find herself a  husband during the trip and nothing can stop her from getting what - and who - she wants. This a quick and easy read that holds the reader's attention all the way to the end. Agnes is half American and half Swedish which gives an interesting twist to the Nordic Noir genre.
I was send a copy of the book by the author for an independent review. 
You can read more of my reviews HERE.
Blurb:
A psychological thriller about a Swedish-American woman who becomes obsessed by a Norwegian widower during a cruise along the coast of Norway.
Agnes Andersson is an awkward middle-aged woman who desperately wants a husband. And what better place to find one than on a cruise along the coast of Norway? During the
voyage Agnes meets her ideal man, a handsome Norwegian widower named Einar. The only problem is that Einar prefers Pamela--Agnes' new best friend.
When Pamela's body washes ashore almost a year later, her daughter visits Agnes to ask questions about the cruise. Their conversation becomes a cat-and-mouse game where Agnes bends the facts to avoid revealing the truth about Pamela's disappearance and death.

A psychological thriller set in the cozy atmosphere of a cruise ship, The Woman Who Went Overboard is a story of romantic obsession, and a haunting tale of how far one woman will go to get the man of her dreams.
---