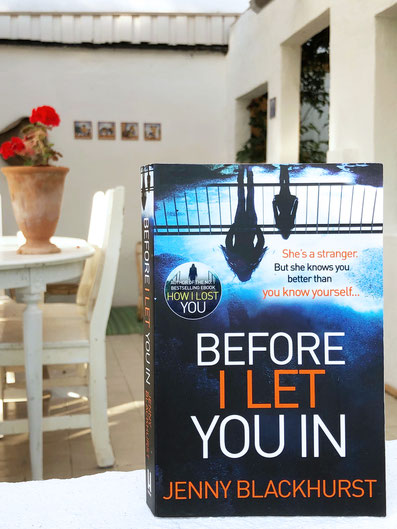 Before I Let You In by Jenny Blackhurst.
This is a fabulous read for anyone who enjoys a psychological thriller. A compelling story with an unexpected twist at the end. I loved it!
If you want to know which other books I have recently read and loved, click HERE.
Blurb:
Karen is meant to be the one who fixes problems.
It's her job, as a psychiatrist - and it's always been her role as a friend.
But Jessica is different. She should be the patient, the one that Karen helps.
But she knows things about Karen. Her friends, her personal life. Things no patient should know.
And Karen is starting to wonder if she should have let her in . . .
---