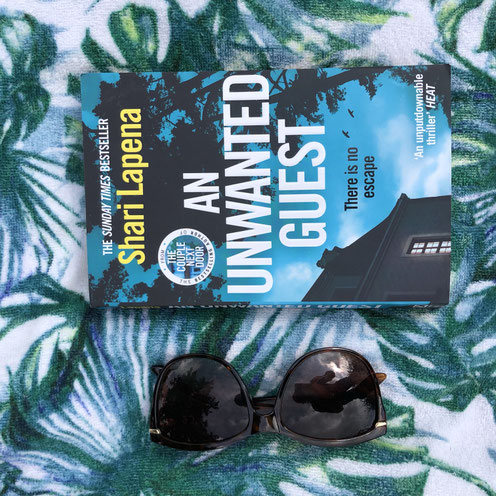 AN UNWANTED GUEST by SHARI LAPENA
The back of the book promises a vintage Agatha Christie read, and that is exactly what you get. I am a big fan of this genre, and loved this book. So clever, unputdownable and well plotted!
If you want to know which other books I have recently read and loved, click HERE.
Blurb:
We can't choose the strangers we meet.
As the guests arrive at beautiful, remote Mitchell's Inn, they're all looking forward to a relaxing weekend deep in the forest, miles from anywhere. They watch their fellow guests with interest, from a polite distance.
Usually we can avoid the people who make us nervous, make us afraid.
With a violent storm raging, the group finds itself completely cut off from the outside world. Nobody can get in – or out. And then the first body is found . . . and the horrifying truth comes to light. There's a killer among them – and nowhere to run.
Until we find ourselves in a situation we can't escape. Trapped.
---