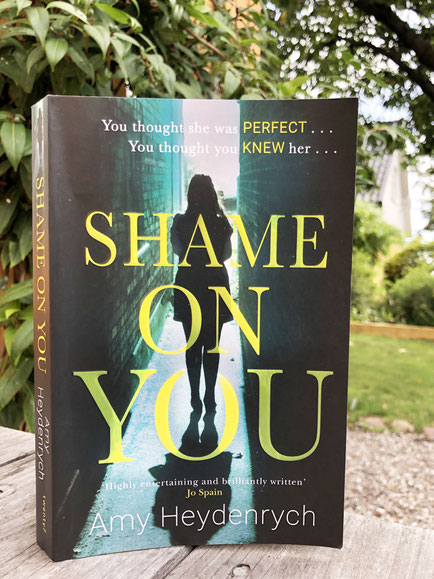 Shame on You by Amy Heydenrych.
This is a very timely thriller about the dark side of social media. I thoroughly enjoyed the gritty and twisty plot!
If you want to know which other books I have recently read and loved, click HERE.
Blurb:
Have you ever wanted to reinvent yourself?
Have you ever lied about who you are to get more likes?
Have you ever followed someone online who you think is perfect?
Meet Holly.
Social media sensation. The face of clean eating.
Everyone loves her. Everyone wants to be her.
But when Holly is attacked by a man she's only just met, her life starts to spiral out of control. He seemed to know her - but she doesn't know him.
What if Holly isn't who she seems to be? What if Holly's living a lie?
YOU THINK YOU KNOW HER . . .
---