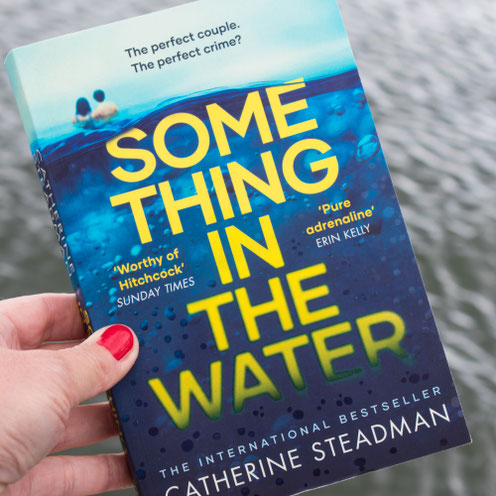 SOMETHING IN THE WATER by CATHERINE STEADMAN.
This is one of the best thrillers I have read this year (and I have read quite a few). It grabbed me from the first page and kept me guessing right til the end. A great beach read!
Blurb:
Erin is a documentary filmmaker on the brink of a professional breakthrough; Mark a handsome investment banker with a bright future. They seem to have it all, until Mark loses his job and cracks start to appear in their perfect life.
But they're determined to make it work. They book their dream honeymoon and trust that things will work out – after all, they have each other.
On the tropical island of Bora Bora Mark takes Erin scuba diving. Mark is with her – she knows he'll keep her safe. Everything will be fine. Until they find something in the water.
Erin and Mark decide to keep their discovery a secret -- after all, if no one else knows, who would be hurt? Their decision will trigger a devastating chain of events...  which will endanger everything they hold dear.
If you want to know which other books I loved, click here.
---