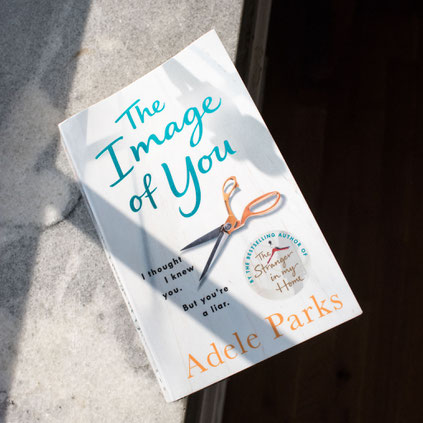 THE IMAGE OF YOU by Adele Parks. This is a compelling story that kept me hooked from start to finish. I didn't love is as much as 'A stranger in my home', but it is still a very entertaining read that I can recommend to anyone who likes a thriller with a twist.
Blurb:
Anna and Zoe are twins. Identical in appearance, utterly different in personality, they share a bond so close that nothing - or no one - can rip them apart.
Until Anna meets charismatic Nick.
Anna is trusting, romantic and hopeful; she thinks Nick is perfect.
Zoe is daring, dangerous and extreme; she thinks Nick is a liar.
Zoe has seen Anna betrayed by men before. She'll stop at nothing to discover if Nick is as good as he seems.
---
Do you want to know what other books I love? Click here.
---