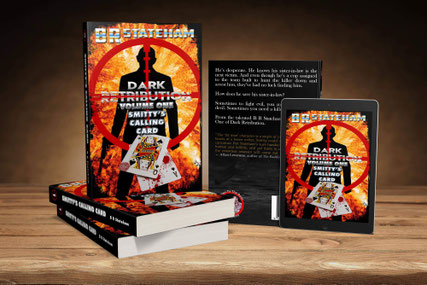 Book review: Dark Retribution by  B. R. Stateham.
 This is a fast-paced action-packed read. With a serial killer roaming the streets, leaving no evidence behind, and his sister-in-law the next likely victim, Artie Jones asks the assassin Smitty to help find the killer. I was distracted by the numerous spelling mistakes, grammatical errors etc, but if you enjoy a gritty thriller with many twists and turns you should give Dark Retribution by B. R. Stateham a go.
I received a free copy from the publisher in exchange for an honest review
Blurb:
He's desperate. He knows his sister-in-law is the next victim. And even though he's a cop assigned to the team built to hunt the killer down and arrest him, they've had no luck finding him.
How does he save his sister-in-law?
Sometimes to fight evil, you must flirt with the devil. Sometimes you need a killer to find a killer.
If you want to see more of my book reviews click here.
---