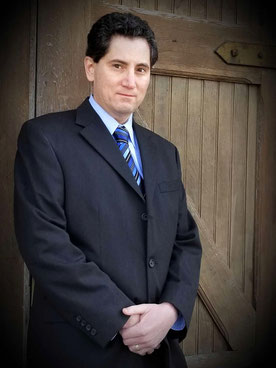 Today, I have true crime writer Patrick Bowmaster as a guest on my blog! Patrick is an experienced freelance historian and writer who has written for both scholarly and popular audiences and published widely. His writing has been cited in at least thirty historical works including four books published by university presses, two Ph.D. dissertations, two scholarly bibliographies and one foreign language title. Patrick's unpublished research and graduate student writing can be found in the collections of several leading research universities and other prominent repositories. He has been mentioned in the acknowledgements of nine historical works. Patrick is a career archivist and records manager who holds both an M.L.I.S. and an M.A. in History. He is a native of New York who now lives with his wife, child and a cat in Massachusetts.
To find out more about Patrick's writing read the full interview below. If you are a writer or book blogger and would like to be featured on my blog, please contact me om info@saraonnebo.com.
When did you know that you wanted to be an author and what was your path to publication?
I was the kid in class whose work was read out loud by the teacher. Writing has always made me happy because it is something for which I have an aptitude. From a very young age I believed I could one day write professionally and wanted to do so. My first publications were periodical articles born out of research and writing I did while earning an M.A. in History.
Can you give a brief description of "What the Little Dog Witnessed"?
My publisher, Pulpular Media, came up with what I think is very compelling promotional language to describe my book. I hope you will not mind my repeating it in full. "A conniving couple finds a deadly way to rid a farmer of his wealth, but the little dog Jim isn't going to let them get away with murdering his master. Career convict and con artist Ed Hubbard and his accomplice Willie Roberts, a young and attractive prostitute, set out to play a long game against the farmer Pleas Burns, who owned a spread on the Spring River in Arkansas. But Willie grows tired of waiting and pressures Hubbard to "fix the old man." Even with a backstory of multiple marriages, extramarital affairs, an incompetent judge, an extremely messy divorce, a death sentence, two jail breaks, incest, a connection to one of the most infamous criminal gangs of the 1930s, three murders, a terrible miscarriage of justice, and two sensational murder trials, the most fascinating part of the story is an amazing and heroic canine.
My book is available from all ebook sellers.
Why did you decide to write this story?
One of my favorite podcasts is called True Crime Historian. It features dramatic readings of newspaper articles that cover fascinating crimes from early American history until the middle of the 20th century. The readings are accompanied by terrific original music and some sound effects. One episode featured a single article about the crime that is at the center of What the Little Dog Witnessed: The True Crime of Ed Hubbard & Willie Roberts. While listening to it I heard a fascinating story in which a man's dog tries to prevent his murder and then goes on to help convict his murderer. The true crime genre is very hot right now. Many people love animals and true stories about them. I felt that a book that combined both elements would be a winner with the public. I'm happy to say that it is been well received.
Can you describe your writing process?
I tend to write better at night. Caffeine definitely helps me work faster. Sometimes I like to sip an adult beverage while I write. Listening to familiar music with vocals improves my focus. A while back, while working at what is a regular volunteer gig, I had to work while listening to jazz music. I found it very hard to concentrate. I believe this is due to the freewheeling nature of jazz.
What did you find to be most challenging about writing a true crime book? What part did you enjoy the most?
Most true crime books deal with modern crimes. When writing on crime of the recent past authors usually are able to utilize an extensive amount of official documentation. They can also rely on interviews for source material. My tale played out in 1905 and 1906. Most of the official documentation related to it is no longer in existence. Everyone involved is long dead. I was able to overcome these challenges by conducting exhaustive research using period newspapers.
I always get a great thrill out of researching topics that have been long forgotten. It was exciting to uncover my true story a few details at a time as my research progressed.
Are you working on anything new at the moment?
I am currently working on a book about my uncle, U.S. Air Force 1st Lt. Harry J. Schmitt. He was born in 1935 in New York City. He died in 1958 after ejecting from a Northrop F-89 Scorpion fighter-interceptor jet. He was a man of endless potential whose ultimate dream was to go into politics. He was the type of person who seemed to be good at everything. Just recently I've been researching his exploits on the baseball diamond while playing varsity ball for Queens College in New York. He was so skilled a player that he was offered tryouts by two professional baseball teams. While in the Air Force he played semipro baseball. My first chapter is almost finished and I am seeking a publisher.
Do you have any favorite books or authors?
I tend to be drawn to books on certain subjects rather than books by certain authors.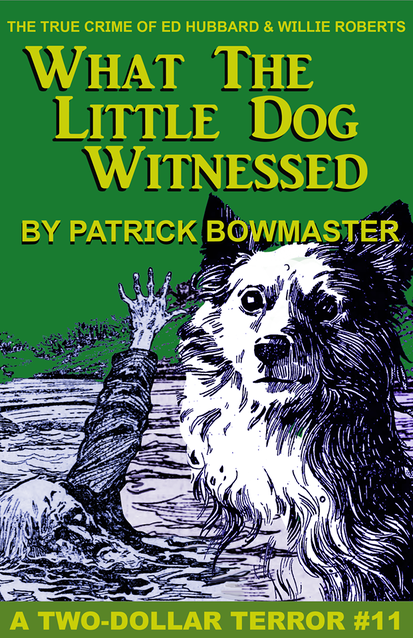 ---