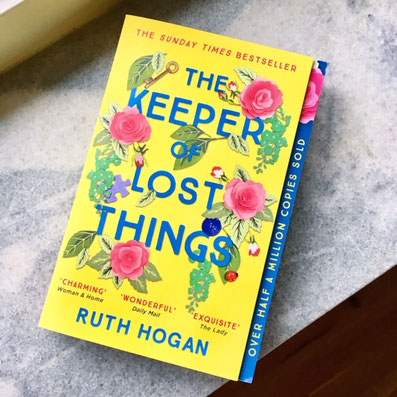 Book Review: Keeper of Lost Things by Ruth Hogan. This is a charming and quirky story with lovely characters and a happy ending. What more do you need from a feel-good novel? It was just what I needed to pick me up from the autumn gloom!
Blurb:
Once a celebrated author of short stories now in his twilight years, Anthony Peardew has spent half his life collecting lost objects, trying to atone for a promise broken many years before.
Realising he is running out of time, he leaves his house and all its lost treasures to his assistant Laura, the one person he can trust to fulfil his legacy and reunite the thousands of objects with their rightful owners.
But the final wishes of the 'Keeper of Lost Things' have unforeseen repercussions which trigger a most serendipitous series of encounters...
Do you want to know what other books I love? Click here.
---