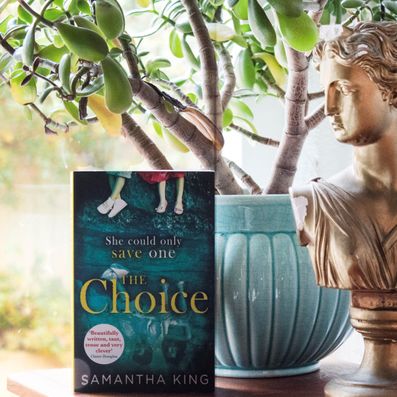 Book review: The Choice by Samantha King.
I loved everything about this psychological thriller! The characters, the plot and all the unexpected twists and turns. One of my favourite reads this year!
Blurb: 
Then:
Madeleine lived for her children. She'd always believed she'd die for them too. But on the morning of her twins' tenth birthday her love was put to the test when a killer knocked on their door and forced her to make a devastating choice: which child should live, and which should die - her son, or her daughter?
Now:
Madeleine stands silent on the periphery of her fractured family, trying desperately to unravel why her world was so suddenly blown apart. But as memories of everything leading up to that tragic day return in agonising flashes, she begins to realise her family's life still hangs terrifyingly in the balance...
If you want to know which other books I love, click on the link: Amazon reviews
---